January 21st, 2011 — 1:08pm
I haven't been very good about sharing things I find while surfing here on the blog.  I tag sites on Delicious and they auto-post on my FriendFeed, but I want to make an effort to highlight some of my better finds.
Today's find is from Grace Is Overrated.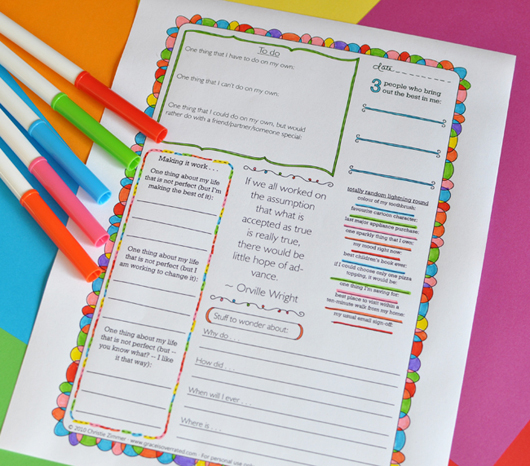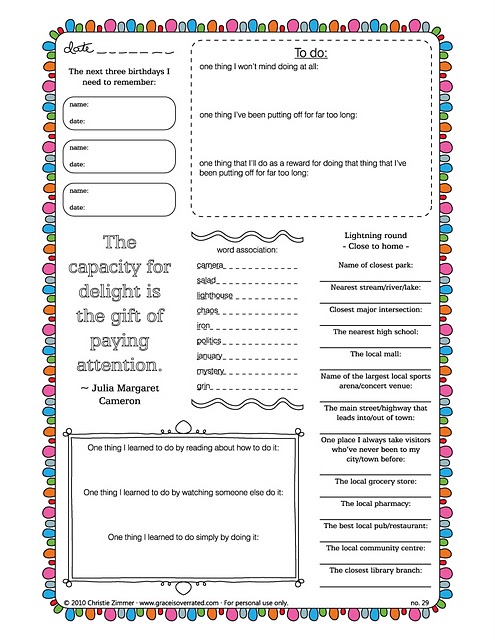 Christie has been creating these free, downloadable journaling pages for months.  (I'm fairly certain I've snagged every single one.)  I love the pages because they offer prompts and thoughts that might never occur to me as I stare at a blank page with a pen in my hand.
Plus??  She offers a version that you can color yourself.
I think we all need to take some time to stop and color a little more, don't you?
I'd love to see a version of these for kids.  I know my little guys are loving the Diary of a Wimpy Kid Do It Yourself book they got for Christmas.  Anything to get them reading and writing more.
So hop on over to Christie's site and take in the goodness.