December 11th, 2011 — 2:31pm
The first day we went out, the sun was fading fast and they weren't exactly feeling cooperative.  So I decided we'd try it again.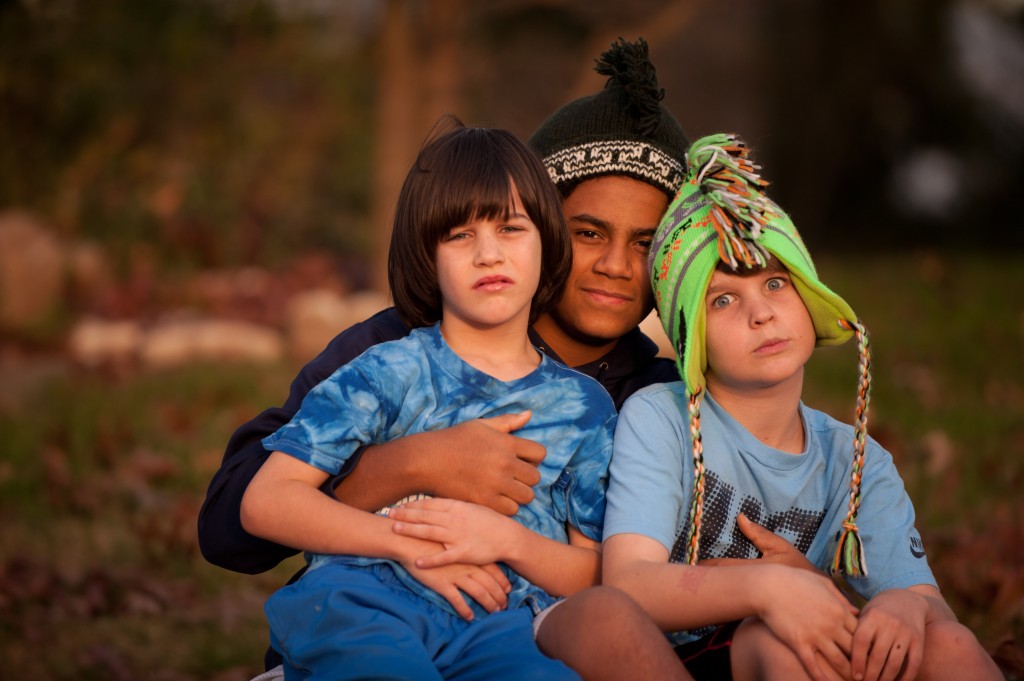 It wasn't looking good for this day either.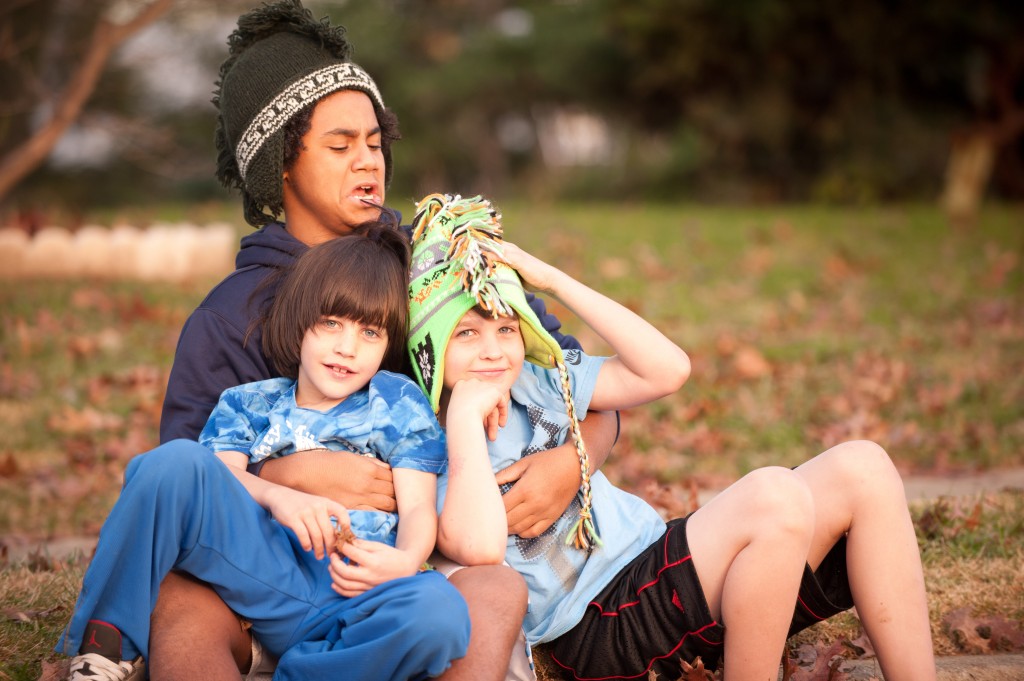 Then they warmed up a little–but for that dastardly hat!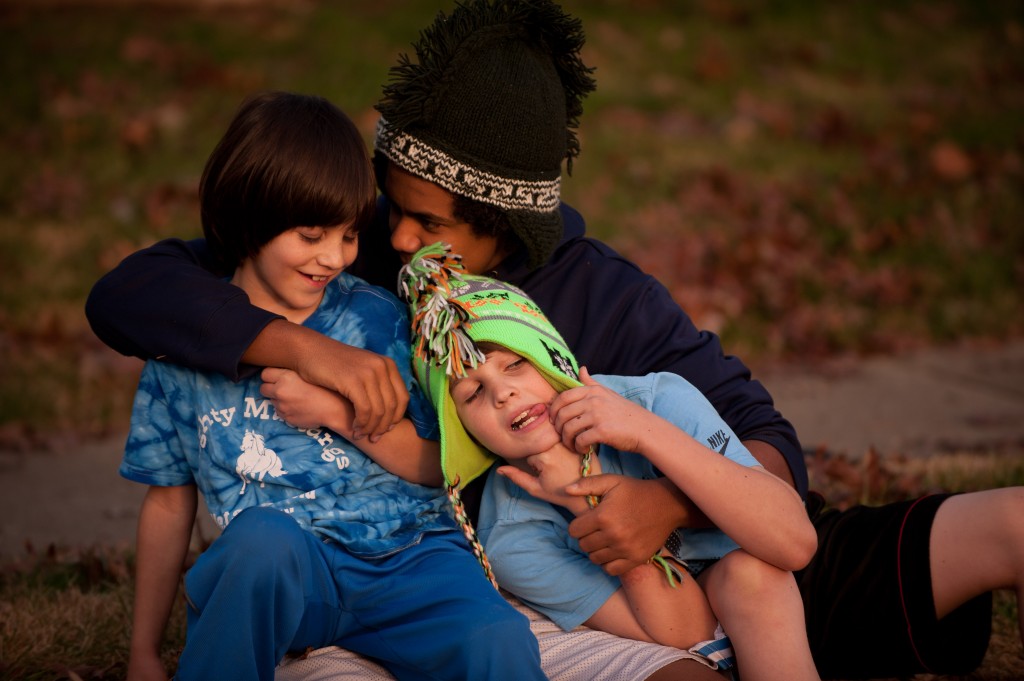 Of course by then they had behaved for more than two consecutive minutes…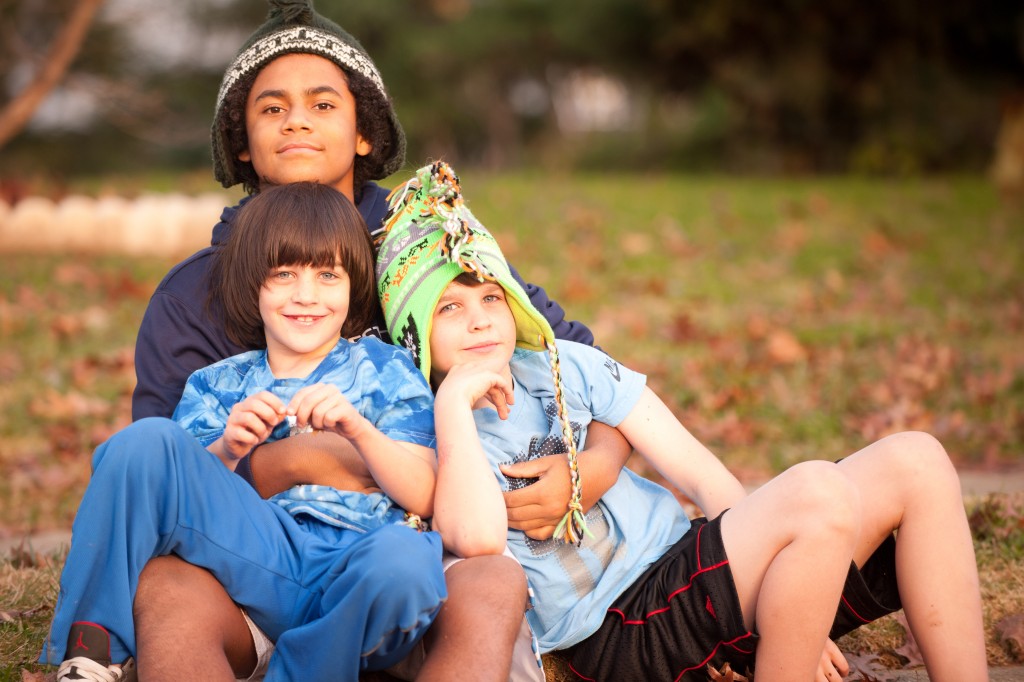 Finally!  Everyone looking at me.  No one scowling.  No tongues hanging out of mouths…
But does it show them as they are at this moment in their lives?  That's always my conundrum.  These are boys.  Only one of them is remotely concerned about his odor or clothes.  They are funny and goofy and regularly dirty.  The photographer in me wants to wow you with some gorgeous photo of spit-shined boys dressed in Ralph Lauren resisting sugar plums placed on the table next to them with Martha Stewart styling.  But those aren't my boys–and thank g*d!
What I love about capturing people through my lens is showing them as they are–how beautiful I see them as themselves.  So it will be the last photo above or the final one from the last session (honestly I'm leaning toward that one).
When you are trying to decide what photo to use for you holiday card this year, I urge you to select the one that shows the world who you are right now.  What is going on with your family today.  Those shots are the most sincere and most immune from mocking.  Cause really?  I don't believe you and your entire family kept those matching white shirts clean for one minute after that session at Pennys was over.
I have to make a decision today because I need to give Tiny Prints a fighting chance to get me my cards before Christmas (actually I just noticed that I can get 20% off any order over $49 and only $5 shipping and get my cards by 12/16 if I order by tonight–what are they?  Miracle workers?)   I think I'm going with these:
Which one do you like the best?  Let me know in the comments.
*I attended a great party hosted by Tiny Prints a few weeks back and I got to have a new head shot taken, see some of my favorite DC Moms and see the new holiday options from Tiny Prints.  They offered me 50 free prints if I wrote a post.  But here's the thing…I ordered from Tiny Prints last year and my cards got such rave reviews so there wasn't really any decision about where I was ordering from this year.